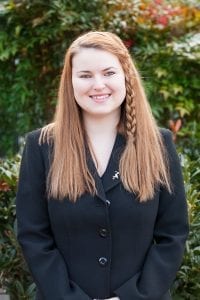 Carolyn was born and raised in New York and moved with her family to the King
George area in 2009. Carolyn graduated from King George High School in 2011
and went on to receive an Associate's degree in Psychology and Respiratory
Therapy. During her Respiratory Therapy career, she was chosen to represent the
state of Virginia at an American Association for Respiratory Care Congress
meeting in Tucson, Arizona. She also had the honor of representing her
graduating class at numerous statewide meetings. During her free time, Carolyn
loves to spend time with her family and bake.