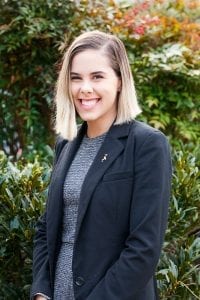 Chelsea is a lifelong resident of King George, Virginia and a 2016 graduate of King
George High School. She completed two years at the University of Mary
Washington in Fredericksburg studying Psychology, before deciding that a career
in funeral service was for her. She is currently enrolled at John Tyler Community
College majoring in Mortuary Science. She is a licensed Funeral Service Intern,
serving under David Storke. In her spare time, she enjoys crafting.