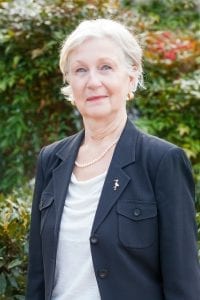 Ann was raised in Richmond, Va. She attended Freeman High and R.P.I. College there. She graduated from Stratford College in Danville, Va. Shortly after college, she moved to the Pocono Mts. of Pennsylvania where she raised two daughters.
Retiring after a 30-year career as a Network Specialist and Head of Purchasing and Inventory with Leader Data Processing, she returned to Virginia.
Colonial Beach has become her home. Ann was the event coordinator for this summer's BAMM Music Concert, a fundraiser for the Beach Arts, Music and Mentoring program benefiting the local schools. She is an active member of St Mary's Episcopal Church, where she is co-chairman for the Food Pantry and the Community Lunch.